It's an all too common situation: you see a post or an ad on social media for something and then you want that something.
It happened to me this week.
A local nursery was highlighting a beautiful perennial plant on Instagram, and I instantly wanted it for my own yard.
"Check this out!" I said to Harvey and DeAnn.
DeAnn got back to me and said she'd done some research, and based on that and her knowledge, that perennial wouldn't be a good fit for our Midwest climate, specifically our zone. It would bloom this spring, look pretty, and then probably not survive the winter. While I was bummed, I was happy to be disappointed before purchasing those pretty plants. I was, however, presently disappointed that a less than suitable plant would be sold by a local nursery.
While I am employed by Apple Blossom to manage all things online and social, I am just like you. I have learned a good bit over the years, but I do not have the 40 years experience in the landscaping industry Harvey has, the plant knowledge DeAnn has, or a decade-plus on the job site experience like some of our foremen. I have questions- lot of questions- for Harvey and DeAnn about what to do in my own yard every year. And I'm thankful to have a great place to go to with those questions.
But do you really need a source like the great people of Apple Blossom? Here's a quick breakdown of why the answer is "yes!" and what you may be missing if you go and pick your own plants in hopes of a grand DIY project.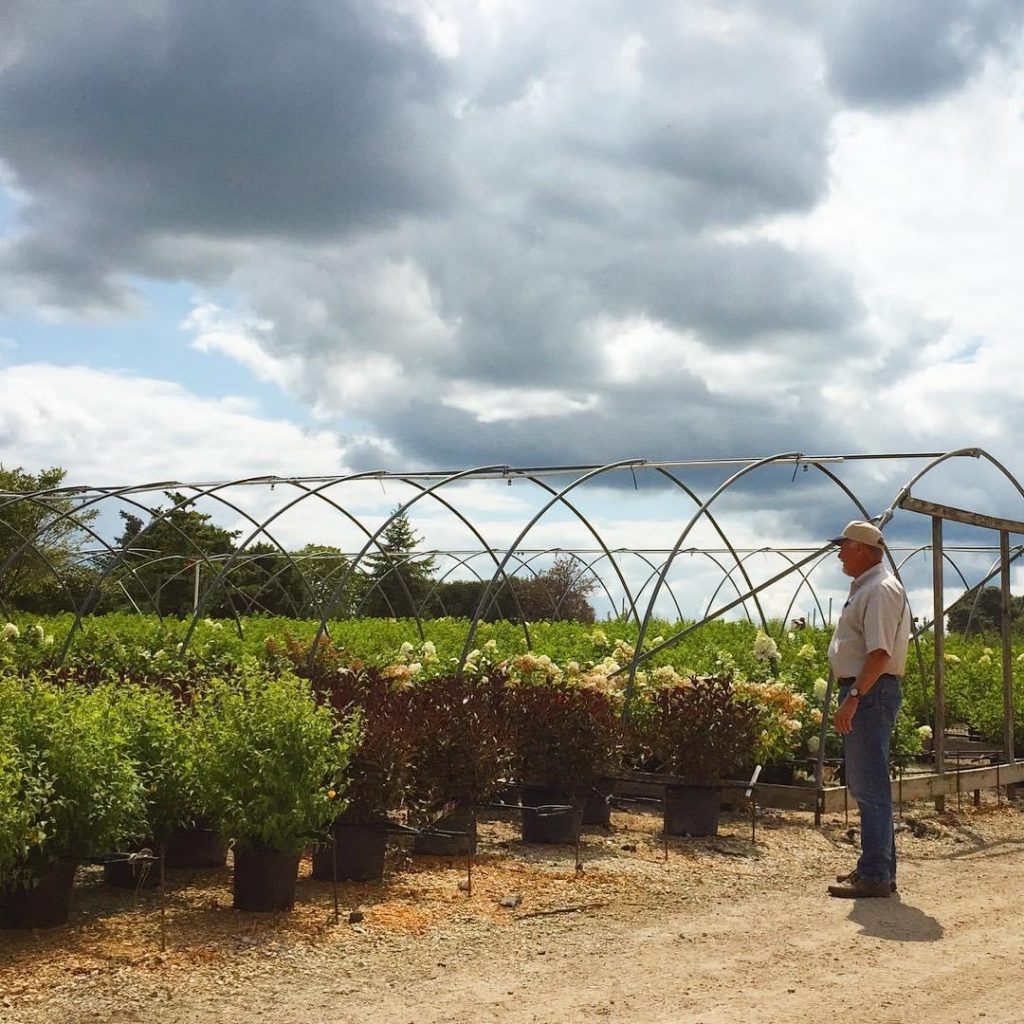 Plant health: Not all plants sold at a nursery or big box store are created equal. When Harvey or our crew members pick out plants for our customers, they pick only the best, highest quality plants. If the selection isn't good enough, they go elsewhere. Our warranties demand and back up only using the best of the best. More on warranties later!

Also on plant health, are you up to date on which plants and shrubs are dealing with an unfortunate pest issue or a fungal disease? I know I'm not. While it may seem crazy, you may find these exact plants at a nursery. You might even take them home.

Zones: There are different planting zones in the United States, and they're important because the zones are based on climate temperatures, separating areas by how low temperatures are known to reach. Plants are then given a zone number based on the environment or climate they're able to survive and thrive in. And while zone information is usually labeled on plants and shrubs, Harvey has the experience and knowledge to know which plants do best in our zone and which ones, while officially in our zone, may not fare as well in your yard.

Plant placement: Now I realize that anyone can read a container and read whether a plant needs sun, shade, or partial sun. But there is actually a little more to placing or planting a plant or shrub than just reading the directions. Which plants would be best to plant near your new selections? How many should you plant together? Is your outdoor space really partial sun? These are just a few of the questions Harvey and our crew members know the answers to, plus many other factors as well.
Warranties: Not every big box store or nursery offers warranties, partially because they have no control over plant placement, quality of installation, and so on. When you choose to hire Apple Blossom Landscape, you can find confidence in our warranties. We offer one year warranties on our perennials and three year warranties on new trees and shrubs.
Don't get me wrong, local nurseries are great assets to the community. They provide private customers and commercial clients like our own company with wonderful selections and beautiful products. We love to support them with our business. However, realize that there is a chance if you go into a nursery and ask to buy a certain plant- even if is not suitable for your outdoor space- they're probably going to point you in the plant's direction and help you complete your purchase, setting you up for some possible buyer's remorse.
You may gather that what you need to do is research, research, and research some more. And that's a realistic option. But better yet, let us do all the hard work for you- the research, the product picking, the installation- every detail from start to finish- and all you'll have to do is enjoy the finished project and realize how good customer satisfaction feels.
Call us today at 630-365-3210 to set up a free consultation with Harvey to discuss your outdoor spaces and what you'd like to see transformed. With our experience, knowledge, and extensive warranties, we can be the missing piece your yard has been hoping you'll find!