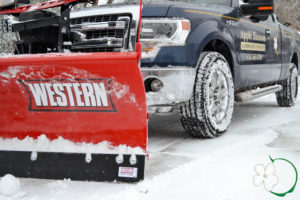 Apple Blossom  is your "go to" service for plowing in the St. Charles and surrounding areas. We offer a 24/7 plowing and de-icing service for the discerning commercial or residential client.
As seasoned snow professionals, we are well equipped to handle all your drive-way, parking lot, and sidewalk clearing needs.
When you couple that with our pledge to never over-book, Apple Blossom Landscape Concepts, Inc. is the snow plowing service you can count on.
top notch professionalism
"We couldn't be more happy. Everything looks fantastic. Top notch professionalism and courtesy from start to finish."
Candy
West Chicago
2018-02-18T17:37:15-06:00
"We couldn't be more happy. Everything looks fantastic. Top notch professionalism and courtesy from start to finish." Candy West Chicago
https://appleblossomlandscape.com/testimonials/we-love-our-project/
above and beyond expectation
"I was impressed with how well the crew worked as a team. They were friendly and knowledgeable above and beyond expectation! I won't hesitate to use you in the future!!"
Cheryl
Lombard
2018-02-18T17:41:17-06:00
"I was impressed with how well the crew worked as a team. They were friendly and knowledgeable above and beyond expectation! I won't hesitate to use you in the future!!" Cheryl Lombard
https://appleblossomlandscape.com/testimonials/this-is-great/
easy to work with
"Harvey was so pleasant and easy to work with. He was very responsive to call and email and always took his time when working with us."
Rob & Stacie
Downers Grove
2018-02-18T18:43:27-06:00
"Harvey was so pleasant and easy to work with. He was very responsive to call and email and always took his time when working with us." Rob & Stacie Downers Grove
https://appleblossomlandscape.com/testimonials/easy-to-work-with/
friendly and professional crew
"Great job redesigning our front landscape. Excellent workmanship, friendly and professional crew. I can highly recommend this company."
Stacey
Naperville
2018-02-18T18:47:02-06:00
"Great job redesigning our front landscape. Excellent workmanship, friendly and professional crew. I can highly recommend this company." Stacey Naperville
https://appleblossomlandscape.com/testimonials/friendly-and-professional-crew/
a stress free experience from start to finish
"We love our outside area and have received many compliments. A wonderful and stress free experience from start to finish!"
Susan
Glen Ellyn
2018-02-18T19:00:42-06:00
"We love our outside area and have received many compliments. A wonderful and stress free experience from start to finish!" Susan Glen Ellyn
https://appleblossomlandscape.com/testimonials/a-stress-free-experience-from-start-to-finish/
we look forward to working with you again
"The whole experience was excellent! We look forward to working with you again in the future!"
Meagan
Elgin
2018-02-18T19:03:44-06:00
"The whole experience was excellent! We look forward to working with you again in the future!" Meagan Elgin
https://appleblossomlandscape.com/testimonials/we-look-forward-to-working-with-you-again/
will be my design go to company always
"Very pleased with quality, design, and professionalism of entire staff. Will be my design go to company always."
Tom
South Elgin
2018-02-18T19:05:07-06:00
"Very pleased with quality, design, and professionalism of entire staff. Will be my design go to company always." Tom South Elgin
https://appleblossomlandscape.com/testimonials/will-be-my-design-go-to-company-always/
thrilled with our whole experience
"We were thrilled with our whole experience; From Harv's design to Jake's oversight of the project, everyone was kind, professional, and went above and beyond to make sure our yard looked exceptional, even down to the smallest detail. We were especially impressed with the way the whole staff spoke to one another. What harmony! Can't wait to work with you again!"
Rob & Jen
Elgin
2018-02-18T19:13:45-06:00
"We were thrilled with our whole experience; From Harv's design to Jake's oversight of the project, everyone was kind, professional, and went above and beyond to make sure our yard looked exceptional, even down to the smallest detail. We were especially impressed with the way the whole staff spoke to one another. What harmony! Can't wait to work with you again!" Rob & Jen Elgin
https://appleblossomlandscape.com/testimonials/thrilled-with-our-whole-experience/