DIY.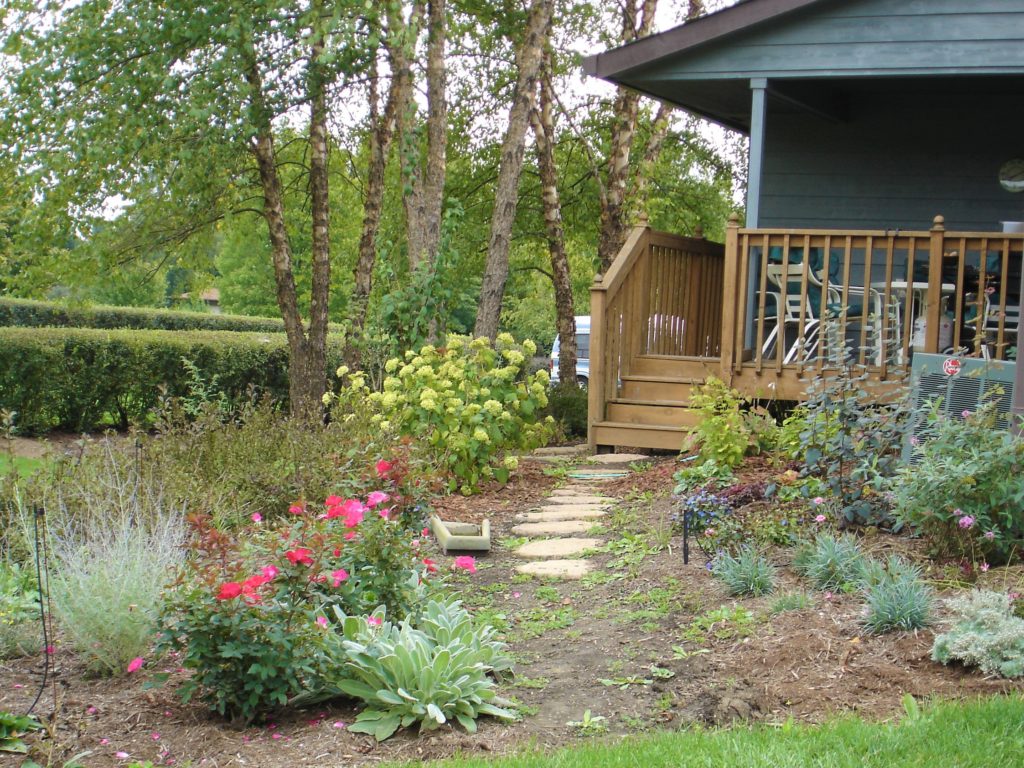 Those three letters have led to dozens of television programs- an entire channel even- and the trend of completing projects yourself. And it makes good sense: why pay someone to do a job when you can just do it yourself?
But what about when it comes to a landscape bed, a brick project, or a landscape lighting design? Is it worth trying to design and install a project yourself?
Before you make a trip to a local big-box store, give a quick read to the reasons we believe your yard and landscape deserves to be completed by a professional landscape company, and consider why our knowledge and know-how will be sure to leave you confident in hiring Apple Blossom to design and install your next outside project.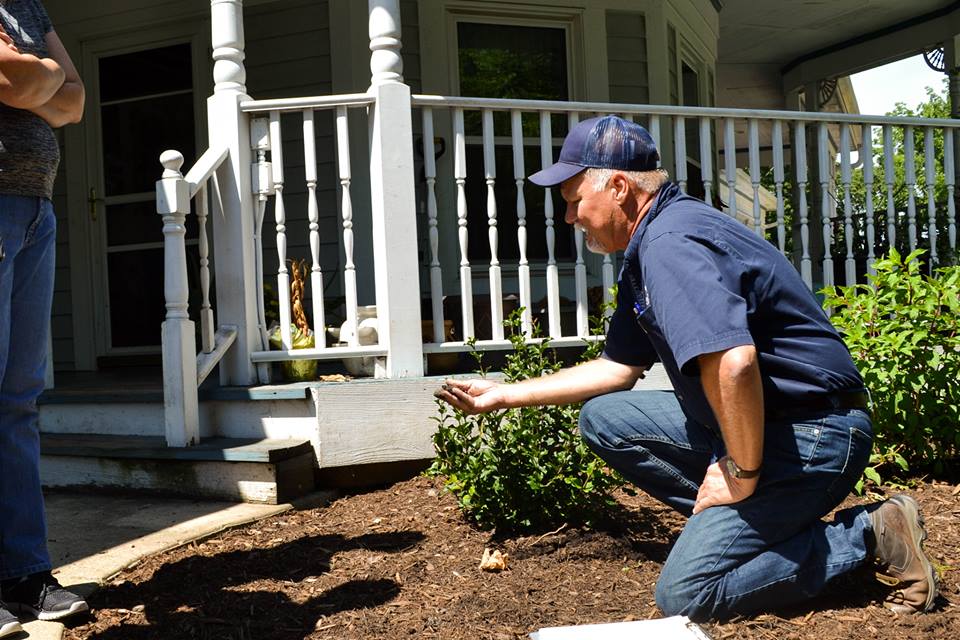 Expertise and experience
A professional design considers a multifaceted view of ones landscape. With over forty years experience, Harvey brings to the table horticultural knowledge, expertise, an eye for detail and knack for design. His designs take into consideration an entire outdoor space, being careful to choose plants that meet specific sun or shade requirements, plants that will bloom at different times to provide depth, variety, and longevity.

And if you happen to have questions about your project a few days, months, or even years after its installation, Harvey is always happy to answer your questions and even make a house call if needed.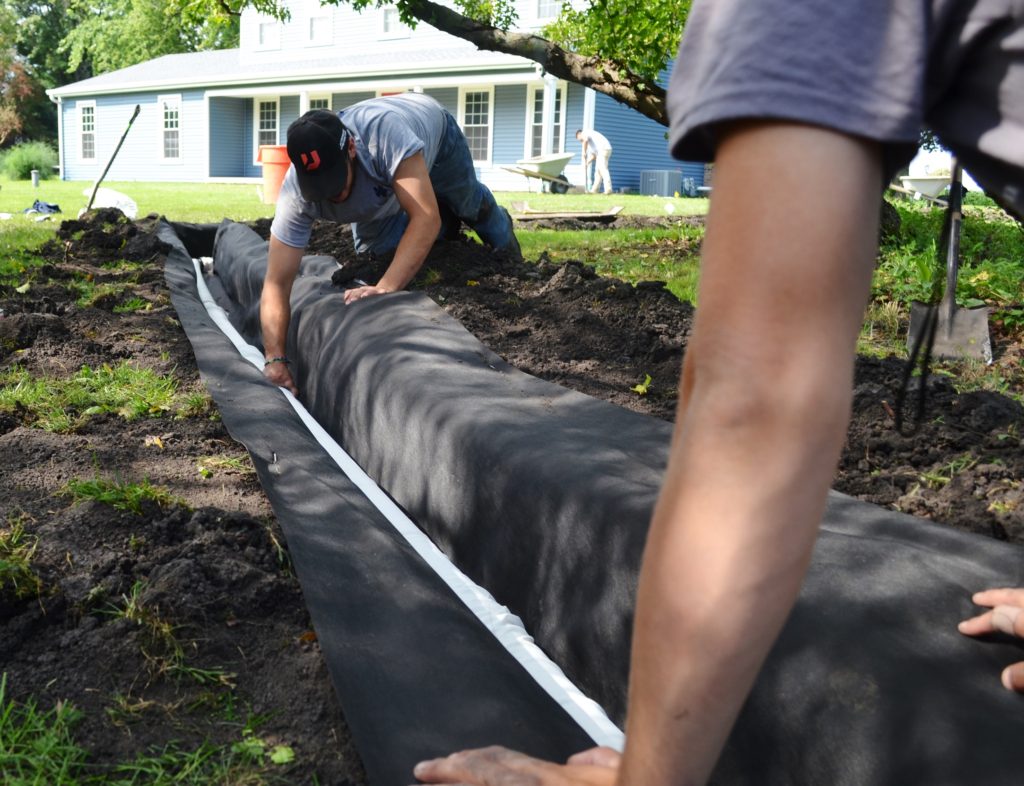 Educated for installation and care
Do you know how far apart trees or shrubs should be planted? How deep holes should be dug for new plants? The meticulous steps needed to install a perfectly level patio or landscape wall? Our crew members do.

Our crews are well trained and educated, resulting in installed projects that match Harvey's designs exactly and leave clients delighted. As our crews plant, appropriate sized plants are planted correctly in appropriate locations, and are watered appropriately. Plants installed by our crews are given the best conditions to thrive.
Confidence we can easily stand behind
While we rarely have a problem on a job site or with materials, we have always taken a proactive approach. We are a licensed, bonded and insured company, protecting you and your neighbors from any hardship or liability should any problems arise.

And while we choose only the highest quality plant, brick, and lighting materials, our warranties provide our customers with years of protection on plants, hardscape, and lighting materials. You won't find this from a big-box store. We are happy to offer these warranties to our clients because we stand behind our work.

Just as you would hire a mechanic to give you a trouble-free operation on your car, consider hiring an expert to provide you with a worry-free installation of your next landscape project.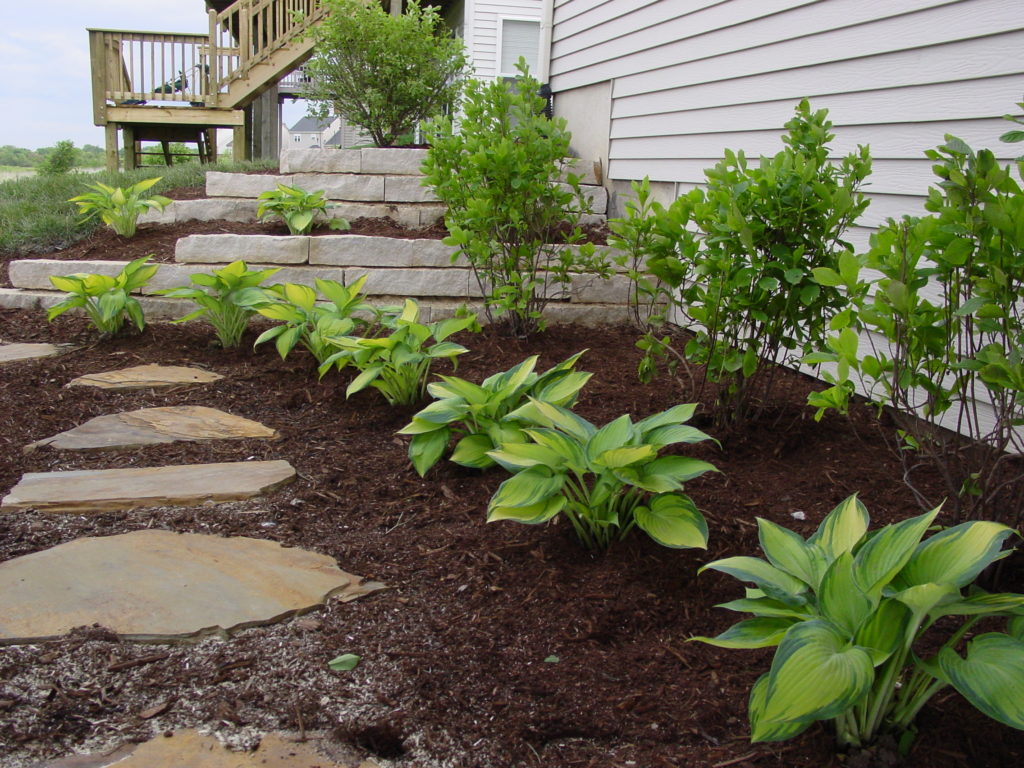 An enthusiastic vision
We understand the draw and value of sweat equity, but we also know the larger value that comes out of investing in a project with us- a well done, warrantied, worry-free designed and installed project.
The know-how and confidence of a professional landscape company helps the customer make the outdoor spaces of their dreams a reality. We are happy to act as your guide, assisting you in adding value and beauty to your property. Its a job we take seriously and enjoy doing.
Thinking about revamping an area of your yard or having a project installed for the first time? Contact us today for a free consultation and quote! Call us at 630-365-3210 or fill out the contact section on our website!