Looking for some landscape help as you get ready to list your home for sale? Keep these two words in mind: curb appeal.
We reached out to Gina Rizza, local Real Estate Broker to get her take on how to spruce up the outdoors of a property when preparing to put a house on the market.
She was quick to stress how important curb appeal is for the buyer- "I've had buyers decide whether or not to walk inside the moment they pull up to the house" she stated.
Her first tip was keep close eye on the overall look of your property. Be sure to keep the yards well maintained: keep the grass well-manicured, free of weeds (especia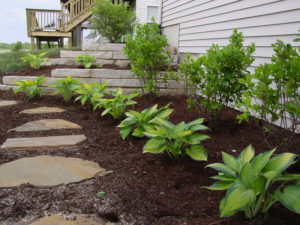 lly dandelions), and keep walkways edged appropriately.
When it comes to plants and trees, plant appropriate flowers around the front door and pathways, and plant the right shrubs or trees and bushes that complement the exterior of the home.
Need help deciding what plants and flowers best fit your property? Give us a call at 630-365-3210 to set up a free consultation with Harvey to get your home ready to sell.
Have more questions on home buying or selling your home? You can contact Gina directly at 630-485-8033.